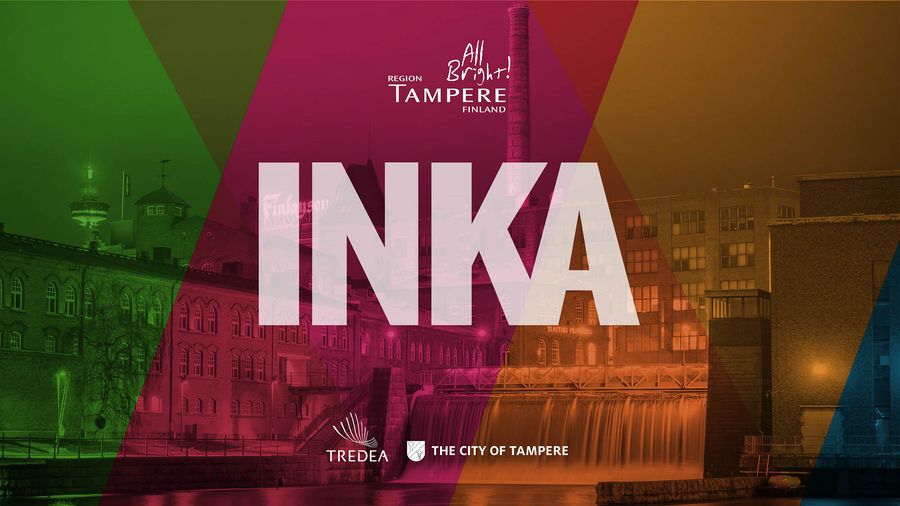 INKA in the Tampere Region
The goal of the INKA – innovative Cities programme is to create competitive, high-tech companies and thus promote the emergence of innovation clusters in Finland. Five national themes were selected for the programme, and of these, the theme SMART CITY AND RENEWABLE INDUSTRY is governed by the Tampere Region. Lahti, Oulu, metropolitan area and Turku act as partners in this theme.
Learn more on Smart Tampere brochure >
Smart city
City of Tampere and the sub-regions
Development environment shaper and the test platform
Opening data and offering it as a foundation for new business innovations
Developing regional, national and international co-operation
Renewable industry
Companies in the Tampere Region
Competence and expertise of the existing business base
Co-operation between companies
Needs, challenges and future trends of the manufacturing industry
Special focus on improving the competitiveness of the mechanical engineering industry
The entity is divided into theme packages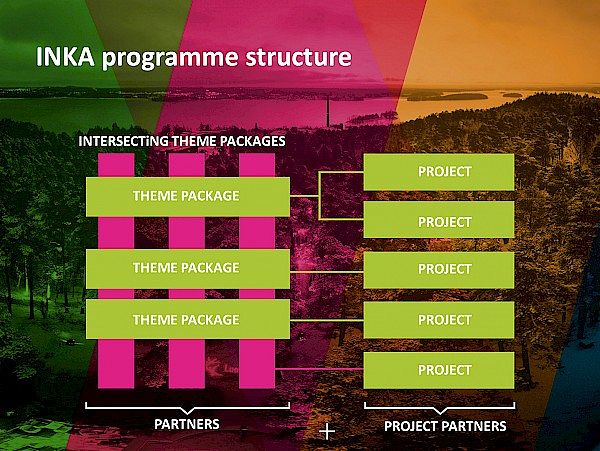 Theme packages
Each theme package is an independent entity, with a specific city in charge and co-operation partners.
The cities in charge of the theme packages are partners in the INKA project.
Cities in charge have the obligation to plan the theme and decide how different companies will participate in the project.
The structure is flexible. New work packages can be included if necessary, but unnecessary packages can also be terminated.
Lead projects
The lead projects will be implemented under the work packages.
Projects will be added as needed.
Lead projects can also be launched in co-operation with a wider network than just the co-operation partners if this is justifiable from the point of view of the INKA goals.
What is INKA?
The goal of the INKA – Innovative Cities programme is to create competitive, high-tech companies and thus promote the emergence of innovation clusters in Finland.
Five themes were selected for the programme and an urban region was appointed to take charge of each theme. Seven other urban regions were selected to partner in the themes (city in charge named first):
1. Smart City and renewable industry: Tampere, Lahti, Oulu, Metropolitan Area and Turku
2. Bioeconomy: Joensuu, Jyväskylä and Seinäjoki
3. Sustainable energy solutions: Vaasa, Lappeenranta and Pori
4. Health of the future: Oulu, Kuopio, Metropolitan Area, Tampere and Turku
5. Cyber safety: Jyväskylä
Cooperation between the city regions allows companies to seek sponsors and funding across city borders.
INKA challenges urban regions to create new kinds of competence-based business development environments and pioneer markets.
The objective is for urban regions and the state to collaborate in accelerating the achievement of new large project entities, which also have international visibility.
INKA supplements other key instruments of innovation policy well, including Tekes programmes and Strategic Centres for Science (SHOKit).
The programme is governed by TEKES and will continue until 2020. INKA partially replaces the Centre of Expertise Programme (OSKE), which ended in 2013.
Contact information
Smart City
Pauli Välimäki
Special advisor of the Mayor, Project director
ECO2- and Innovative Cities -programmes, the city of Tampere
tel. +358 (0)40 801 6035
pauli.valimaki(at)tampere.fi
Smart City  and Renewable Industry
Jari Jokinen
Development Manager, Tampere Region Economic Development Agency Tredea
tel. +358 (0)40 806 2519
jari.jokinen(at)tredea.fi
Renewable Industry